Hawaiian Heaven for Poke Bowls
Maguro Spot is a delightful destination located in Hawaii that captures the essence of Japanese cuisine with its delectable offerings. Specializing in poke bowls, Maguro Spot showcases an exquisite array of fresh seafood delicacies that are as visually appealing as Maguro Spot is tantalizing to the taste buds.
The star of the menu, the poke bowl, is a harmonious blend of vibrant colors and flavors. Each bowl is meticulously crafted with the finest cuts of sashimi-grade fish, including the renowned maguro (tuna). The generous portions of succulent seafood are expertly paired with a medley of crisp vegetables and fragrant rice, creating a wholesome and satisfying meal.
One of the remarkable aspects of Maguro Spot is its commitment to promoting a healthy lifestyle. The use of high-quality, fresh ingredients ensures that each dish is not only delicious but also nutritious. With its emphasis on low-calorie options, Maguro Spot caters to health-conscious individuals seeking a guilt-free indulgence. Whether you are looking to fuel your day or refuel after a workout, the poke bowls offer a balanced and fulfilling choice.
Maguro Spot is not merely a place to satisfy your cravings for fresh seafood; it is a culinary haven that celebrates the art of poke bowls and embraces a healthy lifestyle. With its emphasis on fresh ingredients, low calories, and Japanese flair, Maguro Spot is a must-visit for those seeking a memorable dining experience that combines both taste and well-being.
The Culinary Experience at Maguro Spot
At Maguro Spot, you'll discover an enticing selection of poke bowls that showcase fresh, raw ingredients, tantalizing flavors, and a nutritional boost. This culinary haven takes the traditional Hawaiian dish to new heights, offering a variety of options to suit every palate and dietary preference.
Maguro Spot takes pride in sourcing the highest quality, live-caught seafood, ensuring that each poke bowl is made with the freshest seafood available. The result is a tender, melt-in-your-mouth experience with a hint of umami.
The poke bowls at Maguro Spot are not only delicious but also packed with wholesome ingredients that promote a healthy lifestyle. The base of each bowl is typically a bed of nutrient-rich mixed greens or sushi rice. You can then customize your bowl with a variety of fresh toppings like avocados, cucumbers, edamame, seaweed, and pickled ginger. These ingredients not only add vibrant colors and textures but also provide essential vitamins, minerals, and fiber.
For those seeking a protein boost, Maguro Spot offers additional options such as tofu, shrimp, or salmon to accompany the maguro. This allows diners to create a personalized bowl that caters to the specific taste preferences and dietary needs.
Whether you're a poke aficionado or new to this delectable dish, Maguro Spot's poke bowls offer a delicious and healthy alternative. Indulge in the vibrant flavors, enjoy the freshness of the ingredients, and savor a meal that nourishes your body and invigorates your senses.
EXPLORE the MENU
A Journey of Freshness and Flavor
Creating a delicious and fresh poke bowl is a meticulous process that ensures a delightful dining experience. It all begins with the careful sourcing of the freshest seafood. The expert chefs handpick premium cuts of Maguro (tuna), salmon, and other high-quality fish, ensuring optimal freshness and flavor.
Once the fish is prepared, a vibrant medley of vegetables, such as crisp cucumber, creamy avocado, and tangy pickled ginger, is meticulously arranged. These colorful additions not only enhance the visual appeal of the poke bowl but also contribute to a well-balanced and nutritious meal.
To infuse the poke bowl with an irresistible umami flavor, a selection of homemade sauces is drizzled over the ingredients. From savory soy-based dressings to zesty citrus-infused marinades, these sauces elevate the taste profile and provide a burst of delightful flavors.
Finally, the completed poke bowl is garnished with a variety of toppings, including sesame seeds, scallions, and crispy seaweed, adding a textural contrast and enhancing the overall taste experience.
At Maguro Spot, the creation of a flavorful and fresh poke bowl is a harmonious symphony of ingredients and techniques. Each element is carefully considered and crafted to ensure that every bite is an explosion of delightful flavors and textures, providing a memorable culinary adventure for the valued customers.
Boost Your Well-being Everyday
Poke bowls are healthy due to the nutritious ingredients like fresh fish, vegetables, fruits, and whole grains. Maguro Spot provides essential vitamins, minerals, and antioxidants, which boost the immune system and support overall well-being. High in protein, Maguro Spot support muscle growth and repair, making All That Shabu ideal for fitness enthusiasts. Low in calories and fat, Maguro Spot aids weight management and promotes a balanced diet. Made with unprocessed foods, poke bowls are easy to digest and can help prevent chronic diseases such as heart disease and diabetes. In summary, poke bowls offer a delicious and health-conscious meal option that nourishes both the body and mind.
Explore more about All That Shabu through these captivating photos!
Affordable Deliciousness
The menu is a delightful blend of flavors and health-conscious options. Indulge in the aromatic and refreshing poke bowls, meticulously crafted to tantalize your taste buds. Each bowl is filled with the freshest ingredients, ensuring a burst of freshness in every bite. Packed with high-quality proteins and a rainbow of vibrant vegetables, the poke bowls are not only delicious but also nourishing for your well-being. And the best part? The prices are incredibly reasonable, offering you exceptional value for your money. Treat yourself to the delightful experience of Maguro Spot, where flavor, freshness, health, and affordability come together harmoniously.
Exceptional Delivery Service
If you want to enjoy the poke bowls, you can order online. The fast and reliable delivery service ensures that customers receive the fresh and delicious food in a timely manner. The attentive and dedicated team ensures that every order is carefully prepared and packaged to preserve the quality and taste.
You can order now via Uber Eats
Share Your Tale
Maguro Spot has truly impressed with its array of experiences and insights. Valuable information has enriched the lives of many customers, making it crucial to share your experiences. The extensive product offerings have left a remarkable impact on all who have encountered customer.
Abundant Options and Great Value in a Relaxing Setting
This place is awesome. Off the main strip. Tons of options for poke that anyone can find something they like. Big variety of sizes to choose from. Staff is quick to process your order. Lots of tables and chairs right outside the back to sit at. Super steal for poke.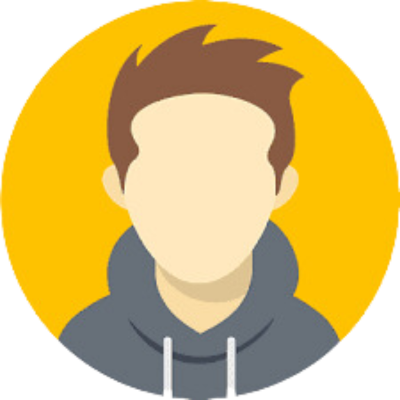 Exceptional Flavors and Service at This Humble Poke Spot
Don't be turned off by the simplicity of the inside/outside of the restaurant – very humble. Peeked behind the counter – very clean. First time in awhile ordering poke, the guy at the counter was sooooo extremely helpful in ordering. There's a step process to pick your desires.
I had white rice, salmon, and tuna and some add in with the recommended rainbow sauce.
I can't describe all the flavors – but very nice. And it passed the sensitive stomach. Take the walk … it's worth it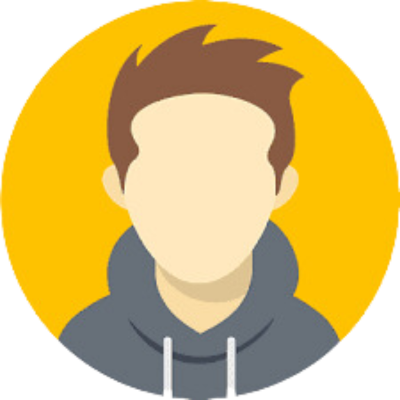 All Hawaiian Poke at This Quintessential Hole in the Wall
Very satisfying pit stop while out and about, that is a quintessential "hole in the wall."
I highly recommend trying the All Hawaiian! Sea asparagus is a uniquely Hawaiian treat (crunchy, salty sea veg).
Ponder the menu and decide before you hop in line. The place is almost always packed, and it's useful to be prepared, not panicked, when it's your turn (and folks behind you will be grateful!). That said:
1) the staff is kind and will give recommendations
2) they are also a quick turnaround, so you will squash your hangries quickly. 🙂
Outdoor seating only. Close enough to the beach that you can take it with and eat by the water.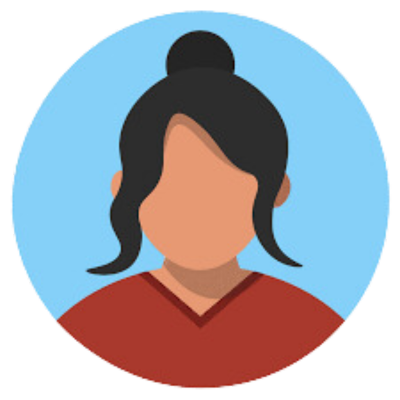 A Taste of Paradise: Unbeatable Poke in Waikiki
THE BEST POKE WE HAD ON OUR ENTIRE TRIP. Caps lock is definitely necessary; that's how good it was. Originally from New York, so I'm constantly craving poke from Maguro Spot. Can't wait to be back in Waikiki to have this deliciousness again.
Service was a little slow, but that's not a problem considering how good the food was. Lots of outdoor seating too.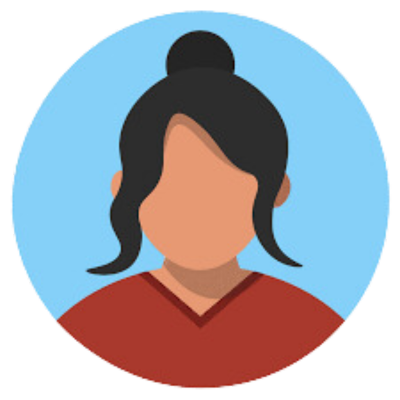 A Flavorful Poke Experience to Remember
Best poke I've ever had. Wish there was this kind of flavor back at home? Perhaps I need to look around because the Hawaiian Spicy sauce is so good and the sea salt and seaweed gives a unique salty kick in every bite and I love the sesame oil flavor; it also has onions as the basic. The House sauce has some seaweed and greens with the basic fish and rice – without add ons. The flavor was unique and delicious too. Ended up getting a larger size the next day before we returned to our home state.
The Spicy mayo was okay. The fish is however fresh. We didn't know how to order, but we should have added extra veggies and toppings because it had few greens and mostly fish and rice? Or maybe it was covered with the creamy white sauce so I didn't see it well – I didn't eat that one.
I will miss this spot!